Dear Visitor!
Welcome to the homepage of Perfect Dental!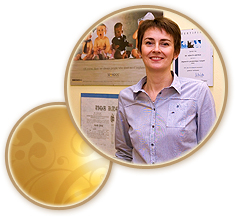 By favour of Perfect Dental dentistry the perfect smile is no longer an unreachable dream, but a realizable aim.
In our dental office we are working at offering our clients painless, high standard dental treatments using the best materials and instruments. After careful consideration we recommend our patients the most suitable treatment which in a similar case we would also choose for ourselves, with optimal results for both dentist and patient.
Beautiful and strong teeth are not only important for hygienic and aesthetic reasons but it is also an essential condition of well-being and good health. I consider the accurate, conscientious dental examination, choosing the best treatment for the patient following the consideration and exposition of the possibilities, and painless realization the most important part of my practice.
We specialise in parodontology (the healing of the diseases of the gum), but we offer full-scale dental care within the frames of our activity. Our services include: mouth hygienic treatment, dental X-ray, fillings, root canal treatment, aesthetic dentistry, teeth whitening, placing tooth jewellery, tooth replacements, crowns-, bridges, implantations.
- If you want painless treatment in a pleasant atmosphere,
if you want to preserve the health of your teeth for a long time,
if you are looking for aesthetic and permanent solutions,
if you want high quality dental care at favourable prices, visit us!
With best regards:



Dr. Horváth Gertrud